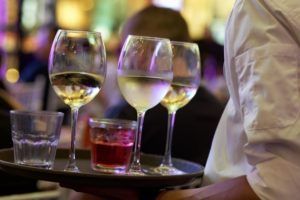 Migliaccio & Rathod LLP currently represents a former Mastro's server in a federal court lawsuit that alleges Mastro's forced servers to pay into an illegal tip-pooling arrangement. The lawsuit alleges that Mastro's required servers to place close to half of their tips into a "tip pool" that was shared with other employees who did not regularly interact with customers, like wine runners and baristas. This is illegal, the suit says, because Mastro's paid servers a tipped minimum wage of an amount much lower than the federal minimum wage. And federal law states that when this "tip credit" is claimed by the restaurant, it can only have servers pool tips with others who regularly interact with customers. Because Mastro's included the wine runner and barista in the tip pool, even though they did not regularly interact with customers, the tip pool is "broken" and everyone should be paid the standard federal minimum wage of $7.25 an hour (or a higher minimum wage if one is required by the state where the server works).
Have You Worked as a Server at Mastro's?
If so, we would like to speak with you. Please fill out the contact form on the right side of this page or call us for a free consultation at (202) 470-3520.
Attorneys Committed to Fighting Wage Theft
The lawyers at Migliaccio & Rathod LLP have years of experience in class action litigation involving wage theft cases. We have recovered millions of dollars for Assistant Managers in Bob Evans restaurants, Staples, and more recently, for servers in IHOP restaurants. (Disclaimer: Past results do not guarantee future outcomes). More information about our current cases and investigations is available on our blog.