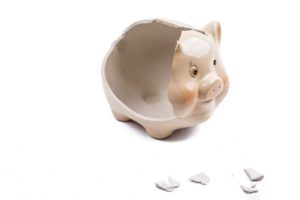 Migliaccio & Rathod LLP is investigating potential claims stemming from the loss of points of sudden customer bank account closures. Bank account holders allege that their accounts were abruptly closed without warning or explanation, thus damaging their credit and losing accumulated reward points, oftentimes accrued over years. Customers have found that, once closed, banks will not re-open their accounts or redeem their customers' points, even when the bank was in error for the closure. Additionally, accounts may be closed due to terms that are not made clear to the account holder, like the stipulation to keep the account active, not just with funds. Account closures damage customers' credit, which makes taking out loans more difficult or costly.
Synchony Bank, BB&T, CitiBank, Bank of America, and Wells Fargo, among smaller regional banks, are the institutions most recently cited on the Consumer Financial Protection Bureau's website.
Has Your Bank Account Been Closed Without Notice or Explanation?
If so, we would like to hear from you. Please contact us for a free attorney evaluation by filling out the contact form to the right of this page or call us at 202-470-3520.
Attorneys Committed to Consumer Protection
The lawyers at Migliaccio & Rathod LLP have years of experience in class action litigation against large corporations, including in cases involving unfair & deceptive trade practices. More information about our current cases and investigations is available on our blog.