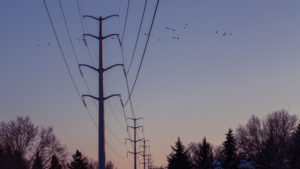 Migliaccio and Rathod LLP is investigating claims involving the illegal practice of electricity slamming. These claims arise in states where the energy market is deregulated, such as Maryland, Pennsylvania, or Texas, and consumers can choose from a number of electricity providers. Recently, more and more consumers are falling victim to the practice of "slamming," a term that refers to consumers being signed up for services or switched from providers without their knowledge or consent.
Slamming may occur either because of a telemarketer call or door-to-door salesperson inquiring about your energy provider. Sometimes, telemarketers or salespeople will ask for an energy bill so that they can see the account number, making it easier for them to cancel a user's existing plan and create a new one at a different energy company without the user's knowledge. On almost all occasions, consumers are not notified that they have been switched from one provider to another. As a result, consumers can experience a drastic change in the rate they pay for their energy and even face cancellation fees from the service for which they were originally signed up.
Do you think you've been a victim of electricity slamming?
If so, our lawyers want to speak with you. Please fill out the form on the bottom of this page or call us at 202-470-3520.
Attorneys Committed to Consumer Protection
The lawyers at Migliaccio & Rathod LLP have years of experience in class action litigation against large corporations, including in cases involving unfair & deceptive trade practices. More information about our current cases and investigations is available on our blog.