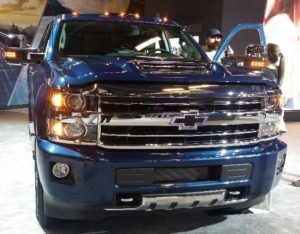 Migliaccio & Rathod LLP is currently investigating GM vehicles equipped with a rear-wheel drive transmission that was co-developed with Ford. The Ford variant, a ten-speed transmission called the 10R80 found in the 2018 Ford F-150, is the subject of a lawsuit for exhibiting "harsh shifting, jerking, hesitation and slipped gears" that raise safety concerns. Issues experienced with the vehicle include whiplash from its poor shifting quality, unusual sounds when starting up the vehicle, reduced power in cold weather, and a message that reads on the dash "drive mode not available," followed by an inability to accelerate or shift. Given the collaboration involved with this new transmission, GM vehicles could suffer from the same issues. These 2017 and newer models include:
Chevrolet Silverado
GMC Sierra
Cadillac CT4, CT5, CT6
Cadillac Escalade
Chevrolet Camaro
Chevrolet Tahoe
Chevrolet Suburban
GMC Yukon, Yukon XL
Upcoming Cadillac CT5
Upcoming Cadillac CT4
Does your GM vehicle have transmission issues similar to the ones described above?
If so, we would like to speak with you. Please complete the contact form on this page, send us an email at info@classlawdc.com, or give us a call at (202) 470-3520 for more information.
Committed to Consumer Protection
The lawyers at Migliaccio & Rathod LLP have years of experience in class action litigation against large corporations, including in cases involving defective products. More information about our current cases and investigations is available on our blog.