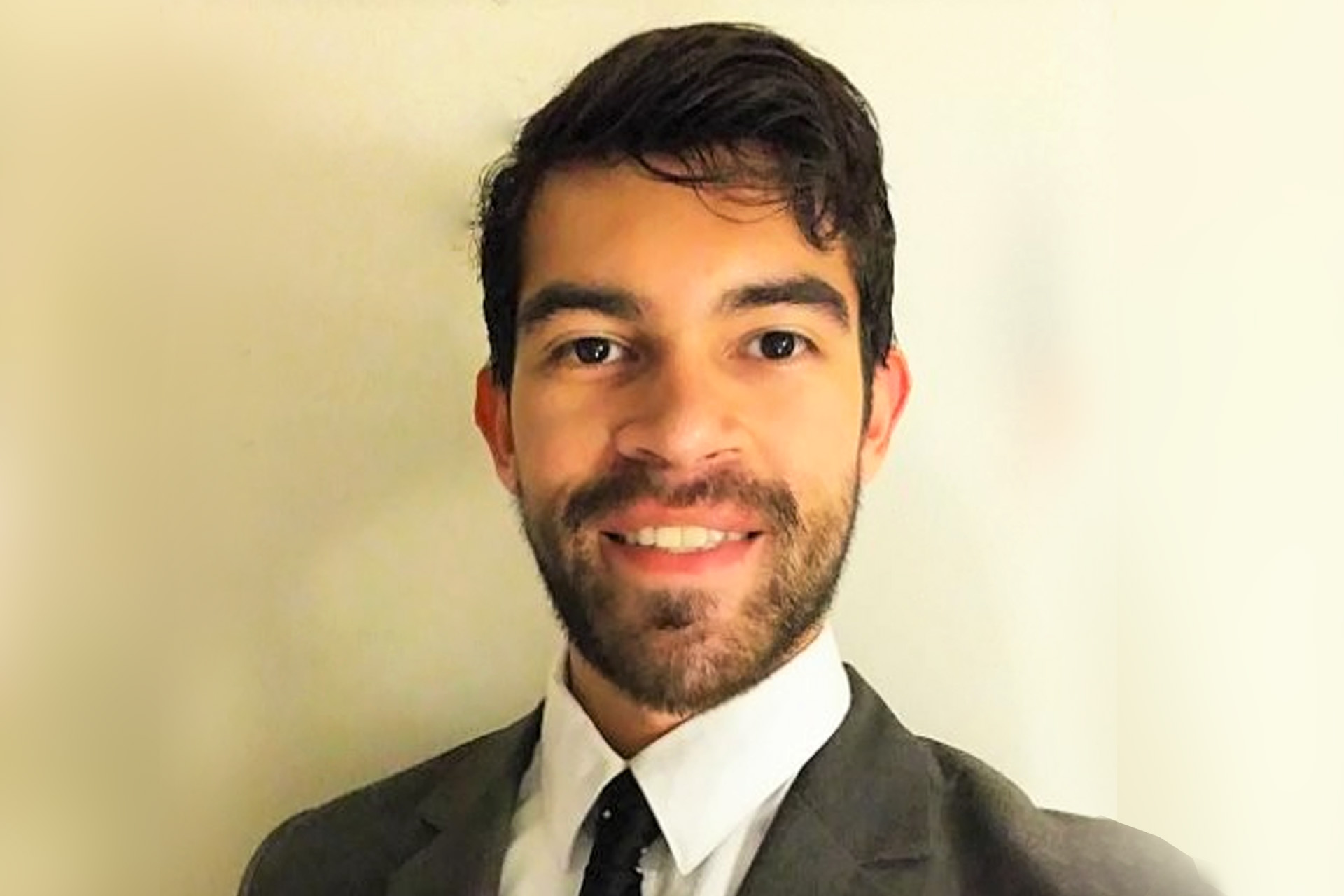 Bruno Ortega-Toledo
Law Clerk
Bruno Ortega-Toledo handles the day-to-day operations of the office, including talking to clients, drafting motions, and performing legal research. Mr. Ortega has grown in his role from a paralegal to a law clerk involved in all of the firm's practice areas, from wage & hour to consumer protection litigation. Throughout his time at the firm, Mr. Ortega has seen cases proceed from the initial intake process that involved gathering facts and drafting complaints, to completion, and handling administrative matters along the way. He now contributes to the firm's motions practice by researching legal issues and drafting responses, including opposition motions and discovery.
Mr. Ortega-Toledo is currently a part-time evening student at George Mason University's Antonin Scalia Law School and is expected to receive his J.D. in May 2023. In July 2022, he was appointed the Notes Editor of the National Security Law Journal.
Mr. Ortega's first experience in the legal field was as a Legal Assistant with Hogar Immigrant Services, a Virginia non-profit that offers ESOL classes, citizenship assistance, and immigration legal assistance to the local community. Providing paralegal services at Hogar's monthly citizenship workshops put Mr. Ortega in touch with the aspirations and struggles of the local Hispanic community and motivated him to further involve himself in the study of law.
Mr. Ortega graduated magna cum laude from George Mason University in 2016 (B.A. with honors in Global Affairs with a Concentration in Global Governance). While a student, he was elected the Administration Officer of Agora, a student-run conflict resolution club that facilitated group discussions on a number of difficult cultural and societal topics; researched and completed an independent thesis entitled Poor, Dirty, and Weak: Poverty Levels and Support for Global Environment Norms in Developing Nations; and earned the Peter N. Stearns Award for Global Citizenship. Following graduation, Mr. Ortega spent a year in China as an English teacher at Nanjing Foreign Language School.
Education:
George Mason University, Antonin Scalia Law School, J.D. Candidate, May 2023
George Mason University, B.A. 2016
Northern Virginia Community College, A.A. 2014
Awards
Global Politics Fellow: Outstanding Fellow Award, GMU 2015
Peter N. Stearns Award for Global Citizenship, GMU 2016
Email: info@classlawdc.com